Disclaimer: Requests are for members only; however, it is up to our discretion.  The chamber will review the request and reserves the right to deny a post or sign request.
Chambers ALL IN for Economic Recovery
The Manteno Chamber of Commerce is ALL IN, and has joined the Chambers ALL IN for Economic Recovery initiative. With 50 chambers of commerce across the state of Illinois participating, this initiative calls upon legislators across the state to prioritize economic relief for the business community in the wake of a devastating year. The below platform was designed collaboratively with the business community's input to identify items that our state legislature should consider to spur short- and long-term economic relief. This growing coalition of chambers of commerce urges the Illinois Legislature to prioritize relief for Illinois' businesses.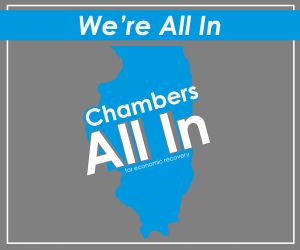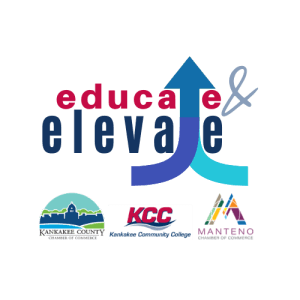 Educate and Elevate is a partnership between Kankakee Community College and the Kankakee County and Manteno Chambers of Commerce. Workshops will be offered every month to help elevate you and your employees to the next level.