Manteno Chamber of Commerce Announces Its Small Business Season ™: Support Local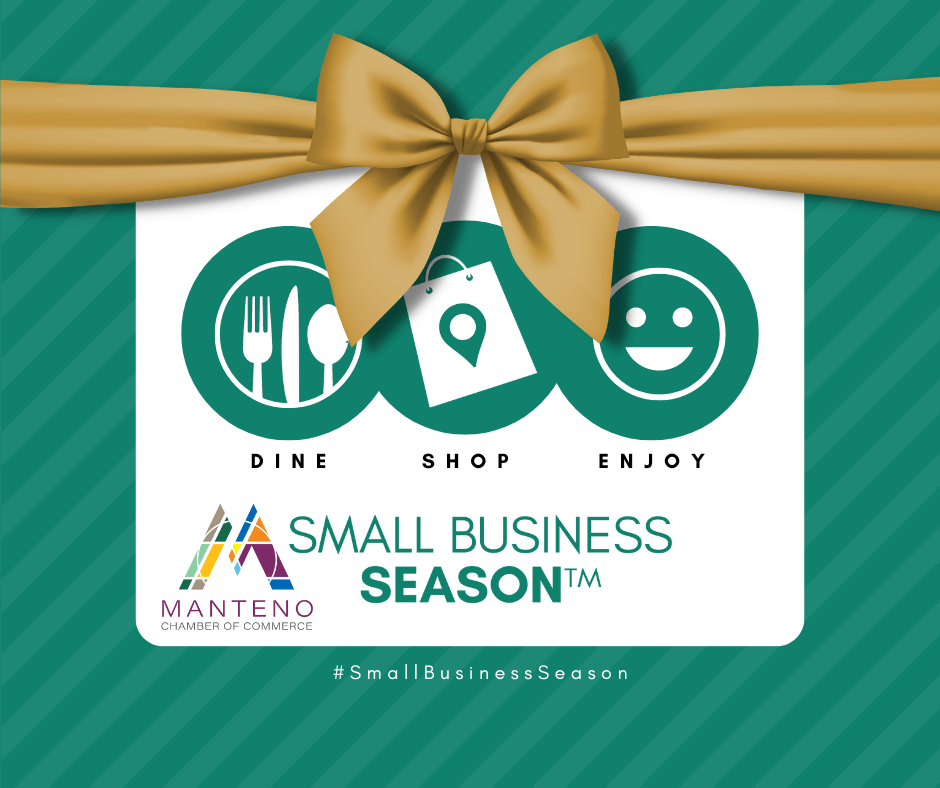 Manteno Chamber of Commerce is excited to announce Small Business Season! 
Throughout the holiday shopping season, the Chamber is encouraging consumers to "Think Small" and earmark at least part of their holiday spending in support of local small business. 
 Manteno Chamber's CEO Sarah Marion shared, "Small business is the backbone of our economy. 64% of our new jobs in the US come from small business. When people spend their dollars locally, more money stays local. On average, for every $100 spent locally, $68 of that stays here." 
"By implementing Small Business Season, we hope to encourage people to patronize all sorts of small businesses this holiday. In addition to our wonderful retail options, there are dining establishments, personal service providers, even local artisans that need our support. Small Business Season is a way to help our residents develop a better appreciation for how their spending affects our area and quality of life." 
In addition to increased marketing efforts, the Chamber is planning the Holiday Business Walk on December 3 from 2:00-4:45 in downtown Manteno. The Chamber asks that businesses and residents help spread the word to raise awareness of how supporting small business improves the quality of life for the entire community. "All businesses need one another. There's a symbiotic relationship. But small business is the most endangered because many small businesses don't operate with large cash reserves. When costs skyrocket, they feel it." says Sarah Marion. 
Valerie Kobylarczyk, owner of the women's clothing boutique Made for Me said, "We're excited to be a part of Small Business Season this year. The pandemic brought attention to local businesses and what we bring to the community and Small Business Season helps us get holiday shoppers excited about the unique experiences we offer."  Some special events we are having during the holiday season include our 3rd Annual Pink Friday Nov 18th 6-9, Black Friday doorbusters, Shop Small Saturday swag bags, and our first Kris Kringle Market Dec 8th & 9th 6-9. 
The Manteno Chamber is challenging everyone in the area to support small business this holiday season.